Martin Yale paper punches continue the legacy of reliable durability of our Master line. We offer high quality paper punches with an emphasis on heavy-duty, higher capacity punches. We have a full line of punches that will make work life much more productive, with less exertion. From, two to seven holes, and 10 sheets to 80 sheets, we have the paper punches for your.
Choose from our line of electric or battery operated desktop punches to the padded-handle, heavy-duty punches and the high capacity punches that save valuable time.
About Martin Yale Products
Martin Yale delivers quality office products for processing and handling of printed materials. The right office tools for a long, productive life of easy document folding, punching, trimming and more.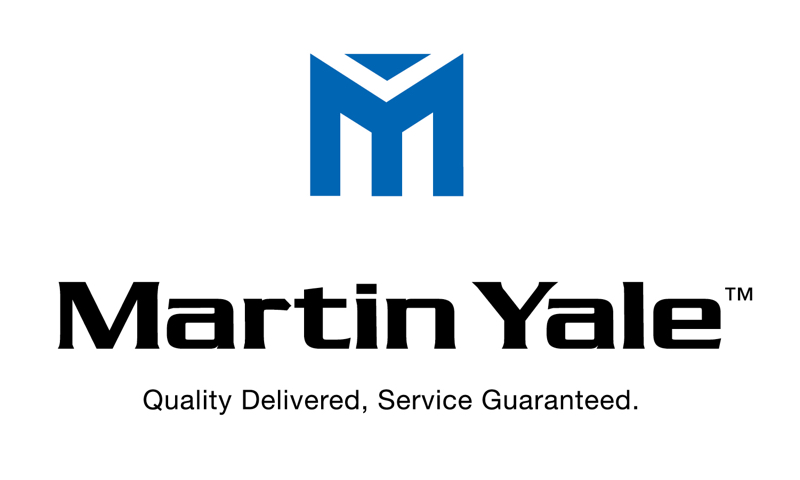 | Model | | Use | Hole Diameter (inch) | Number of Holes | Capacity (sheets) | Battery Operated | Electrical (volt) |
| --- | --- | --- | --- | --- | --- | --- | --- |
| EP312 | | 10-Sheet Electric/Battery 3 Hole Punch. | 9/32″ | 3 | 10 | Optional | 115 |
| EP323 | | 12-Sheet DuoPunch™ Electric/Battery 2 and 3 Hole Punch. | 9/32″ | 2 or 3 | 12 | Optional | 115 |
| DP20 | | Heavy-Duty 2 and 3 Hole Punch up to 20 sheets. | 9/32″ | 2 or 3 | 20 | No | Manual |
| MP3 | | 20-Sheet 3 Hole Punch with oversized handle. | 9/32″ | 3 | 20 | No | Manual |
| MP40 | | 30-Sheet Padded 3 Hole Punch with oversized padded handle. | 9/32″ | 3 | 30 | No | Manual |
| MP50 | | 40-Sheet 3 Hole Punch with oversized padded handle. | 9/32″ | 3 | 40 | No | Manual |
| 3020B | | 30-Sheet Ergonomic 2 or 3 Hole Punch. | 9/32″ | 2 or 3 | 30 | No | Manual |
| 325B | | 24-Sheet Commercial 3 Hole Punch. Adjustable for 2 to 7 punch heads. | 9/32″ | 2 to 7 | 24 | No | Manual |
| 5325B | | 32-Sheet lever action 3 Hole Punch. Adjustable for 2 to 7 punch heads. | 9/32″ | 2 to 7 | 32 | No | Manual |
| 5335B | | 32-Sheet lever action 3 Hole Punch. Adjustable for 2 to 7 punch heads with 11/32″ hole diameter. | 11/32″ | 2 to 7 | 32 | No | Manual |
| 5340B | | 32-Sheet lever action 3 Hole Punch. Adjsutable for 2 to 7 punch heads with 13/32″ hole diameter. | 13/32″ | 2 to 7 | 32 | No | Manual |
| 525M | | 40-Sheet lever action 2 to 7 Hole Punch Ideal for use in medical related offices. | 11/32″ | 2 to 7 | 40 | No | Manual |
| 1325B | | 40-Sheet Lever Action 2 to 7 Hole Punch-9/32″ hole diameter. | 9/32″ | 2 to 7 | 40 | No | Manual |
| 1340PB | | 40-Sheet Lever Action 2 to 7 Hole Punch-13/32″ hole diameter. | 12/32″ | 2 to 7 | 40 | No | Manual |
| MP80 | | Mega-Duty 80 Sheet 3 Hole Punch. | 9/32″ | 3 | 80 | No | Manual |
| EP210 | | Electric or battery operated 2 Hole Punch. Punches up to 12 sheets. | 1/4″ | 2 | 12 | Optional | Manual |
| MP250 | | 40-Sheet 2 Hole Padded Punch. | 9/32″ | 2 | 40 | No | Manual |
| 3275B | | 40-Sheet lever action 2 Hole Punch. | 9/32″ | 2 | 40 | No | Manual |